Ajpu Worry Doll Pendant and 20" Chain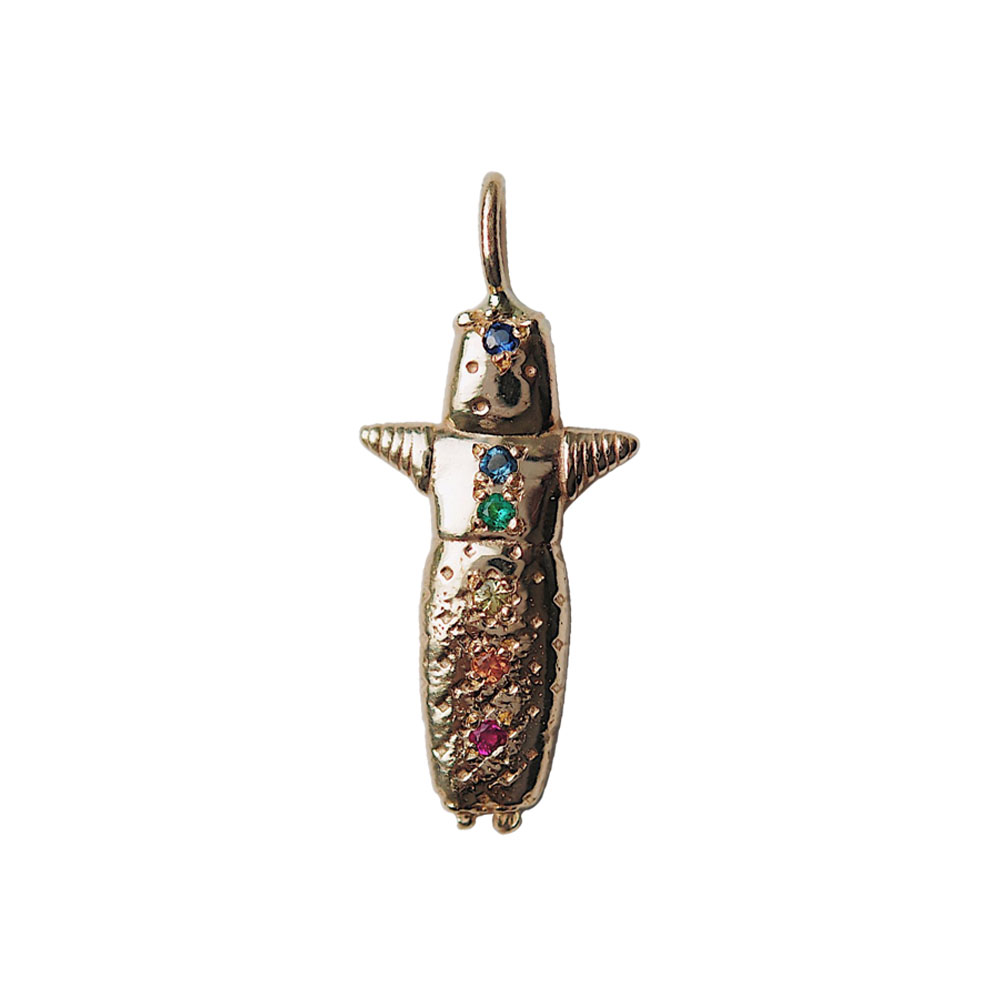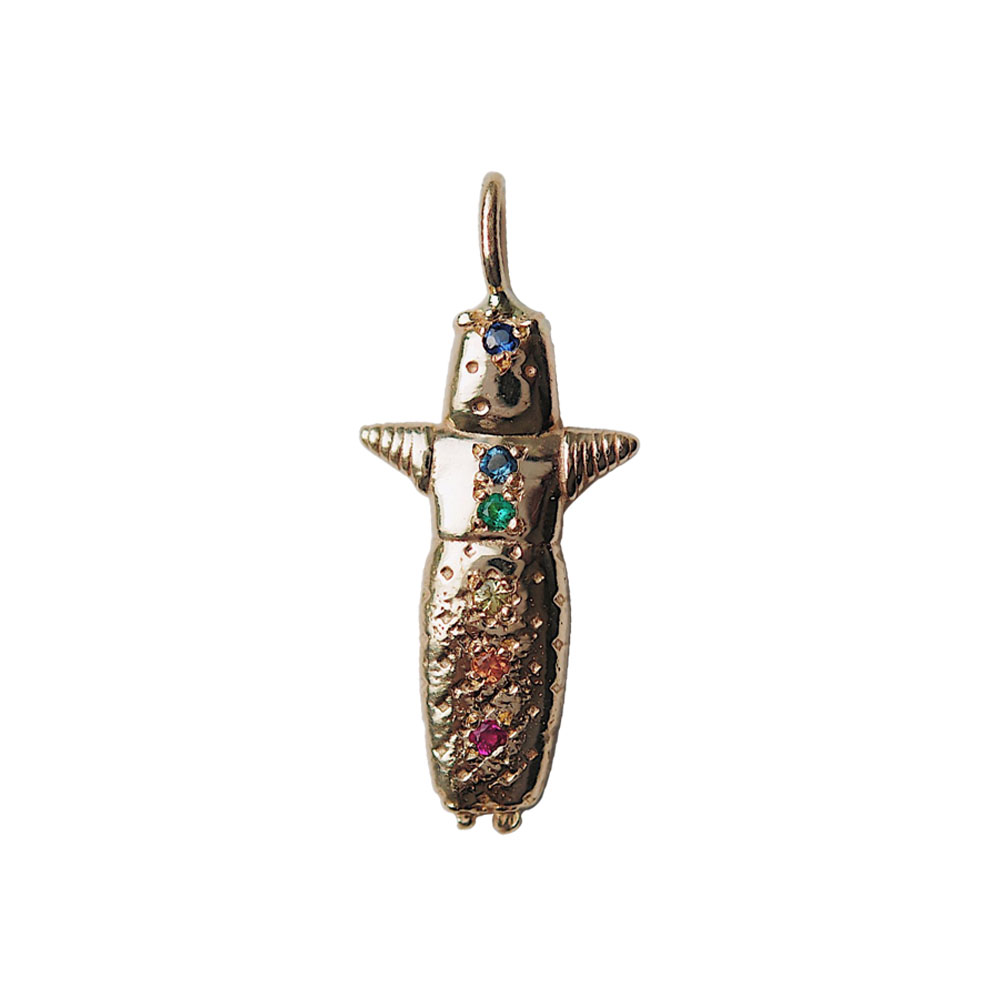 Ajpu Worry Doll Pendant and 20" Chain
Artist: Sofia Zakia
In today's rapid world, our daily rythm brings an influx of little worries to deal with; what better way to exorcise these worries than by adding a beautiful talisman to your everyday ritual?

In Guatemala, Worry Dolls are a cultural tradition that help people sleep peacefully. Legend has it that when worrying keeps one awake, simply whisper your worries to your dolls and they will whisk them away!
Ajpu, named after the Mayan spirit of the sun, features a mind, body and tiny tunic of rainbow gemstones. He embodies protection and strength and has each of his chakra points filled by a powerful precious stone. Wear him diligently around your neck, and in beauty, he will symbolically bring strength and be your guardian and protector.
Description
Made by hand in Montreal, solid 14K gold
Ajpu measures 1.5cm (15mm) or 1.9cm (19mm) with his jumpring. His body is adorned with sapphires (blue, yellow, orange), topaz, emerald, and ruby.
Sold on a solid 14K gold chain.
Please note that 20" chain is 1.3mm cable chain.